To celebrate the launch of Lulas Boutique and my new collection, all face masks will be 20% off through Sunday! Get free shipping when you spend $35. Here are some of my favorites: See the Collection
This moon and star galaxy print features silver glittery patterns on a deep blue background. It has a black lining and is fitted and comfortable to wear in 100% cotton fabric. I just love this fabric and the dark color matches everything.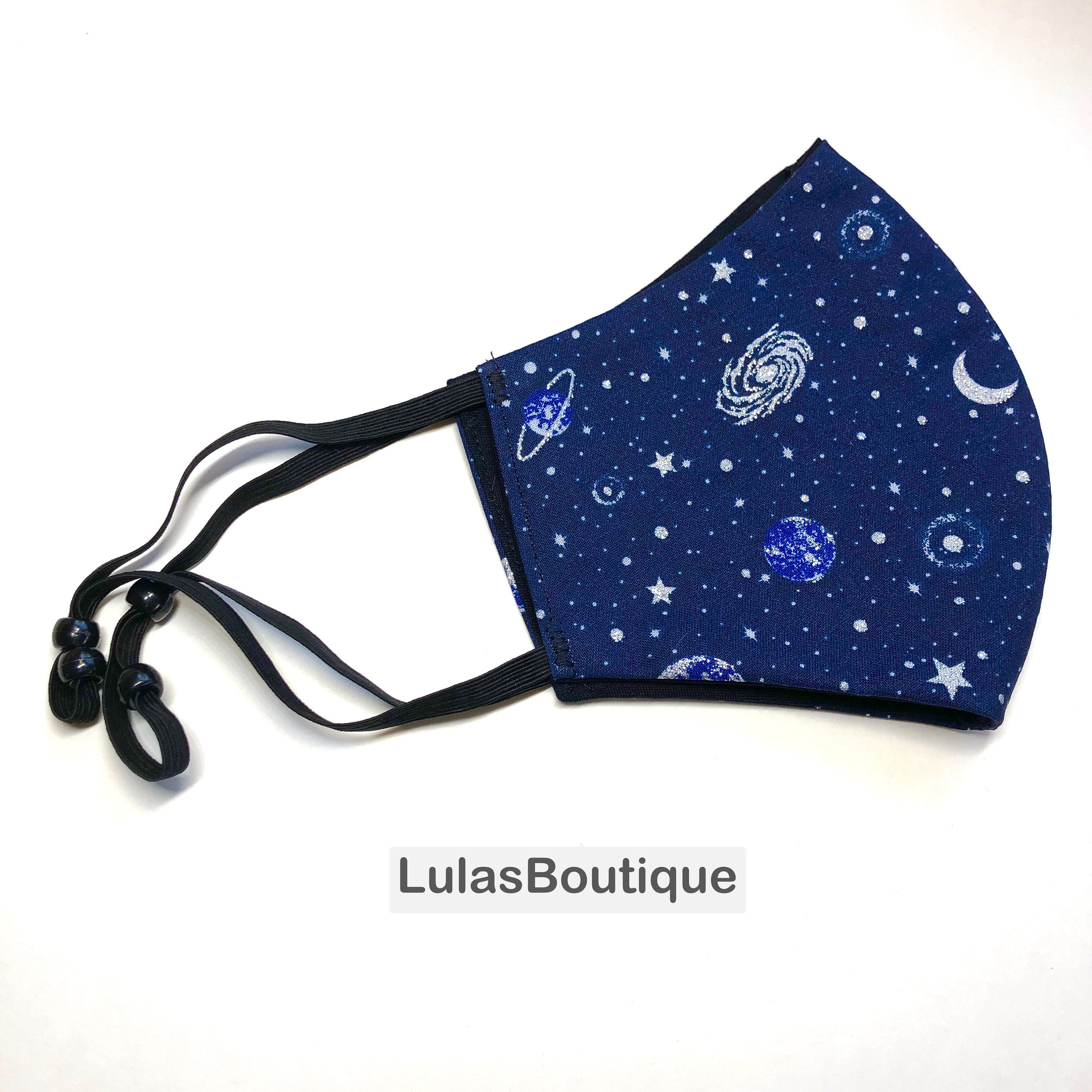 This boho sun, moon and star print is so 90s and I just love the colors. The deep cobalt blue with the golden design and white stars is striking and ethereal. I paired this with a marigold floral print on the inside and it is just lovely.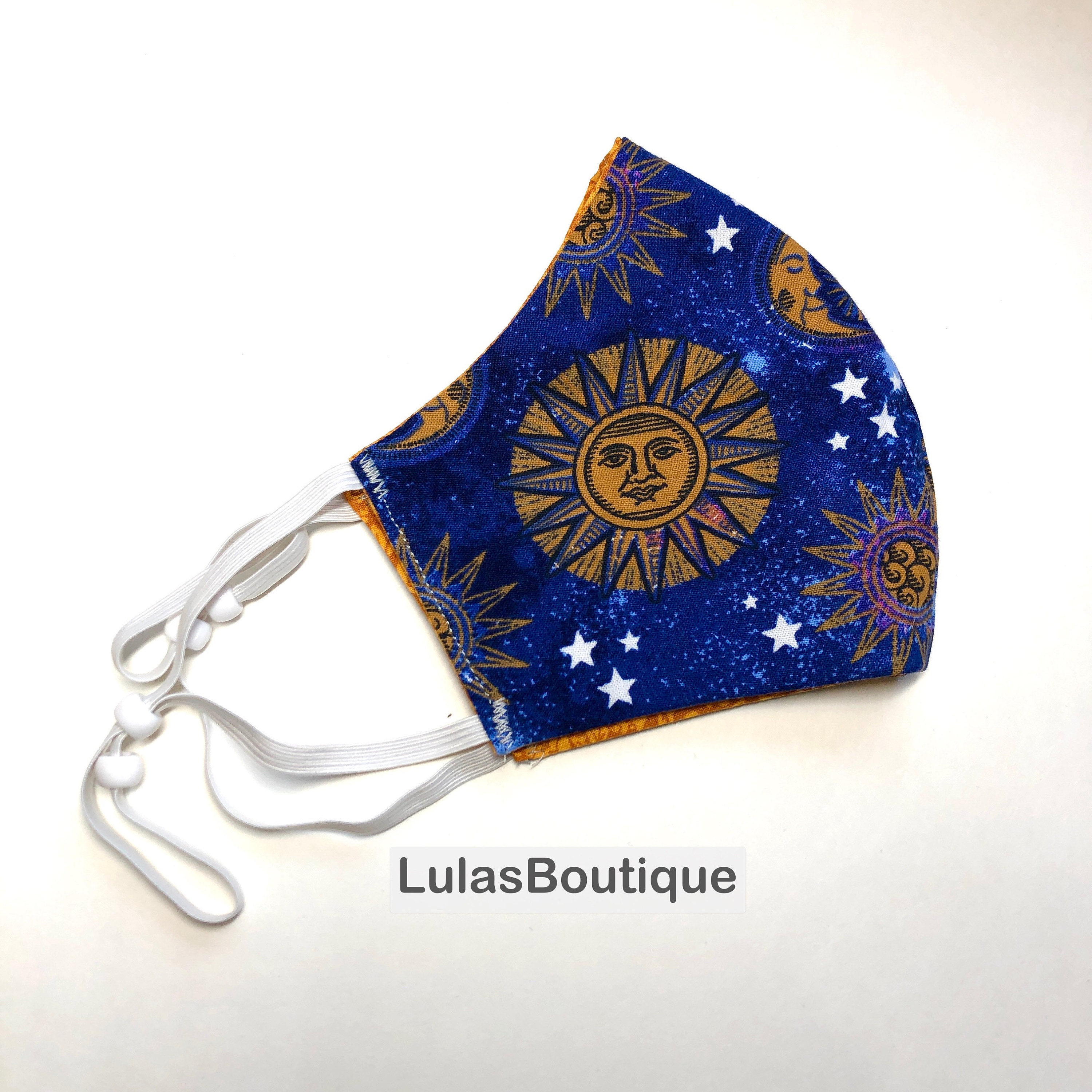 Boho Sun Moon and Stars Face Mask
I have always loved hearts and since Valentines Day is coming I thought this heart pattern was perfectly adorable. It is pink and red ombre hearts on a black background, with a black lining. So bright and cheerful and yet you can reverse it if you just want a simple black mask.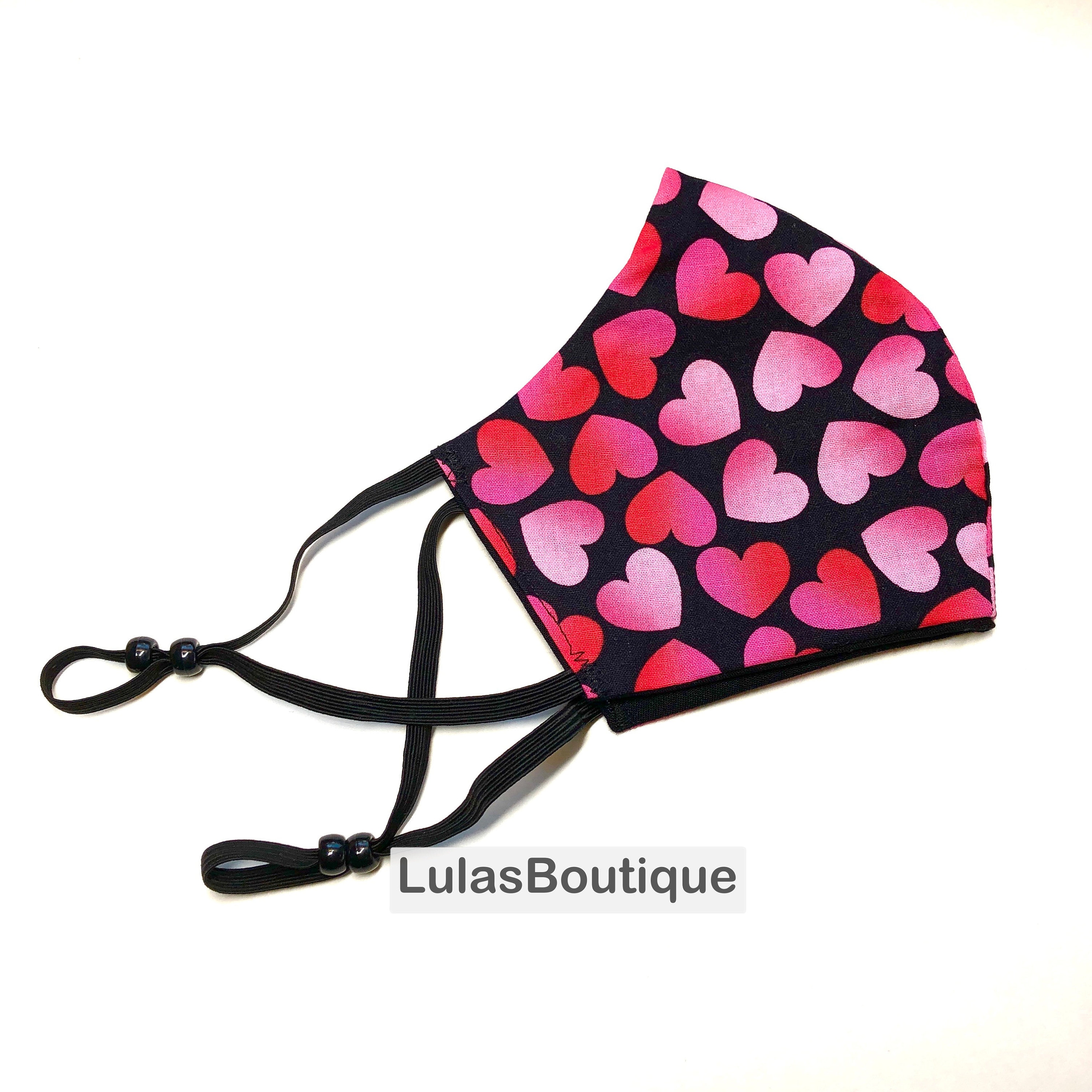 Pink and Red Hearts Valentines Face Mask
I fell in love with this marbled or swirled blue pattern! It reminds me of acrylic paint pouring which is so much fun. It also looks like vintage marbled paper like you would find inside an old book. The deep cobalt blue is accented with lighter blues and purple with some black and white. I found the perfect deep purple lining and it makes a beautiful mask design.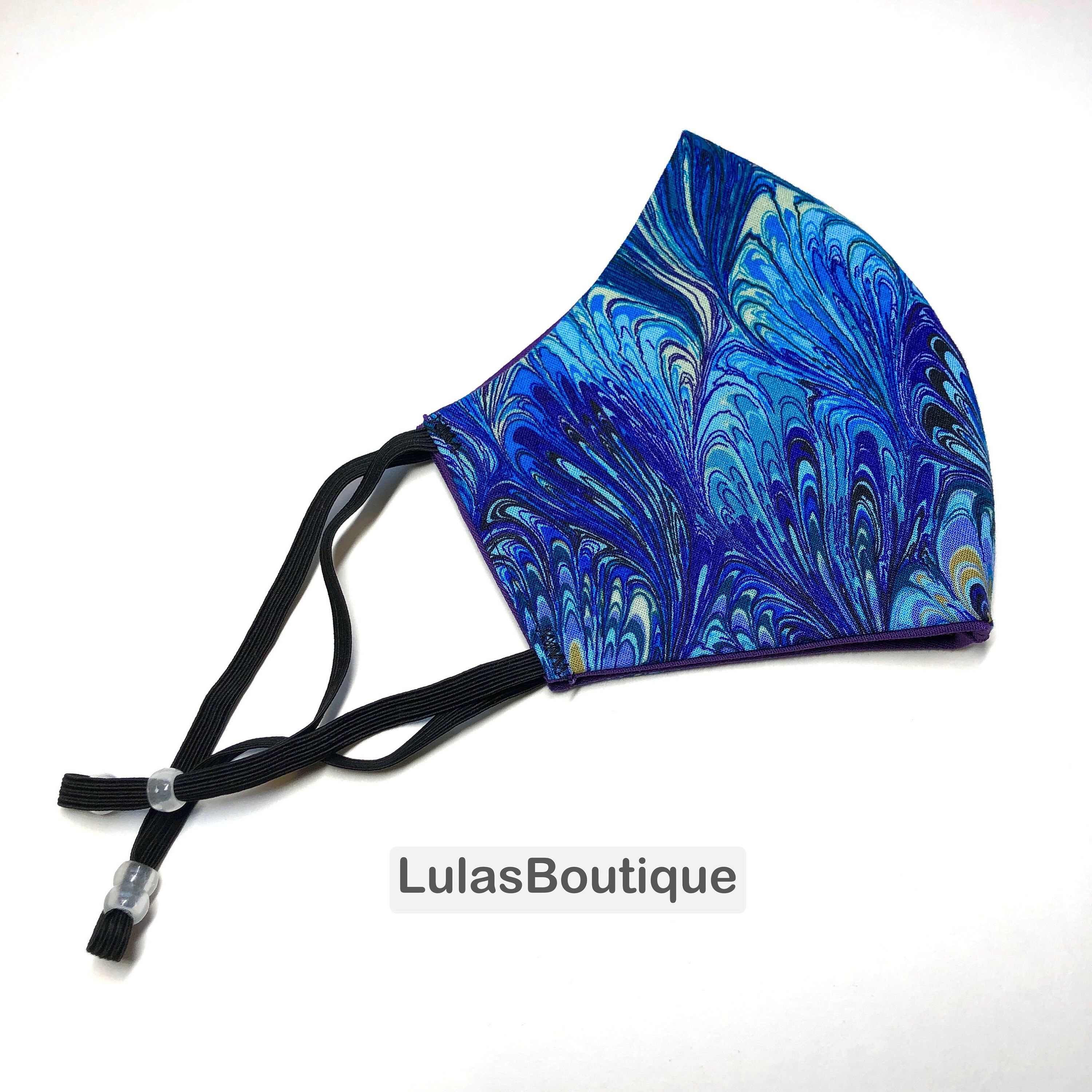 This geometric design with bright colors reminds me of some hippie pattern from the 70s, as it is a bit psychadelic and also bright and cheerful. I love the deep pink and purples with the cobalt blue and lime green. With a deep purple lining, this is one of my favorite new designs.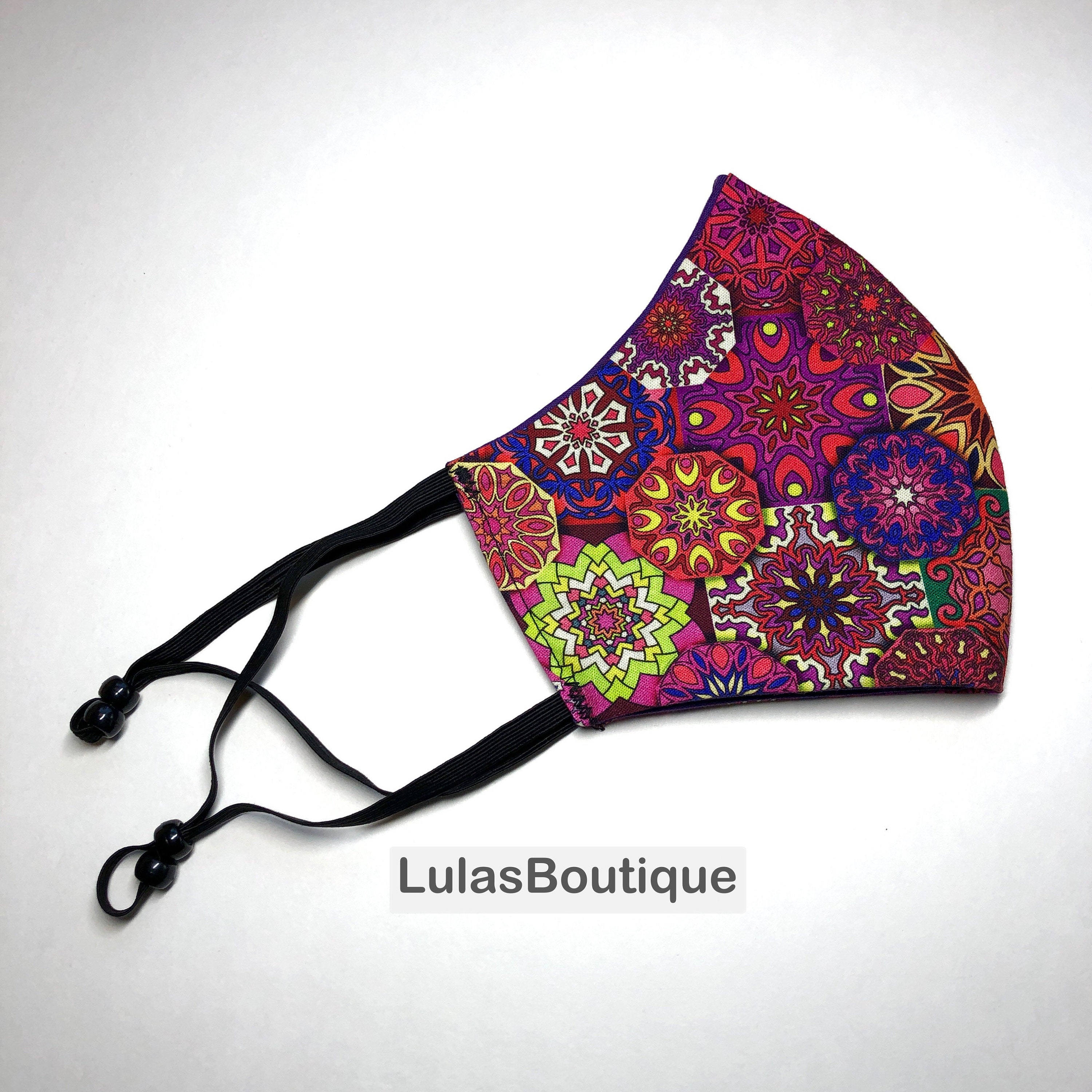 Geometrical Colorful Face Mask
I spent lots of time looking for a bee fabric design that I liked, as many of them just were not the right one. This one was it! It looks so cute, like a royal bee pattern. And I found the perfect honeycomb pattern to line it with, which matches perfect. It is sweet and classy, and also reversible if you want to wear the honeycomb on the outside. Yum!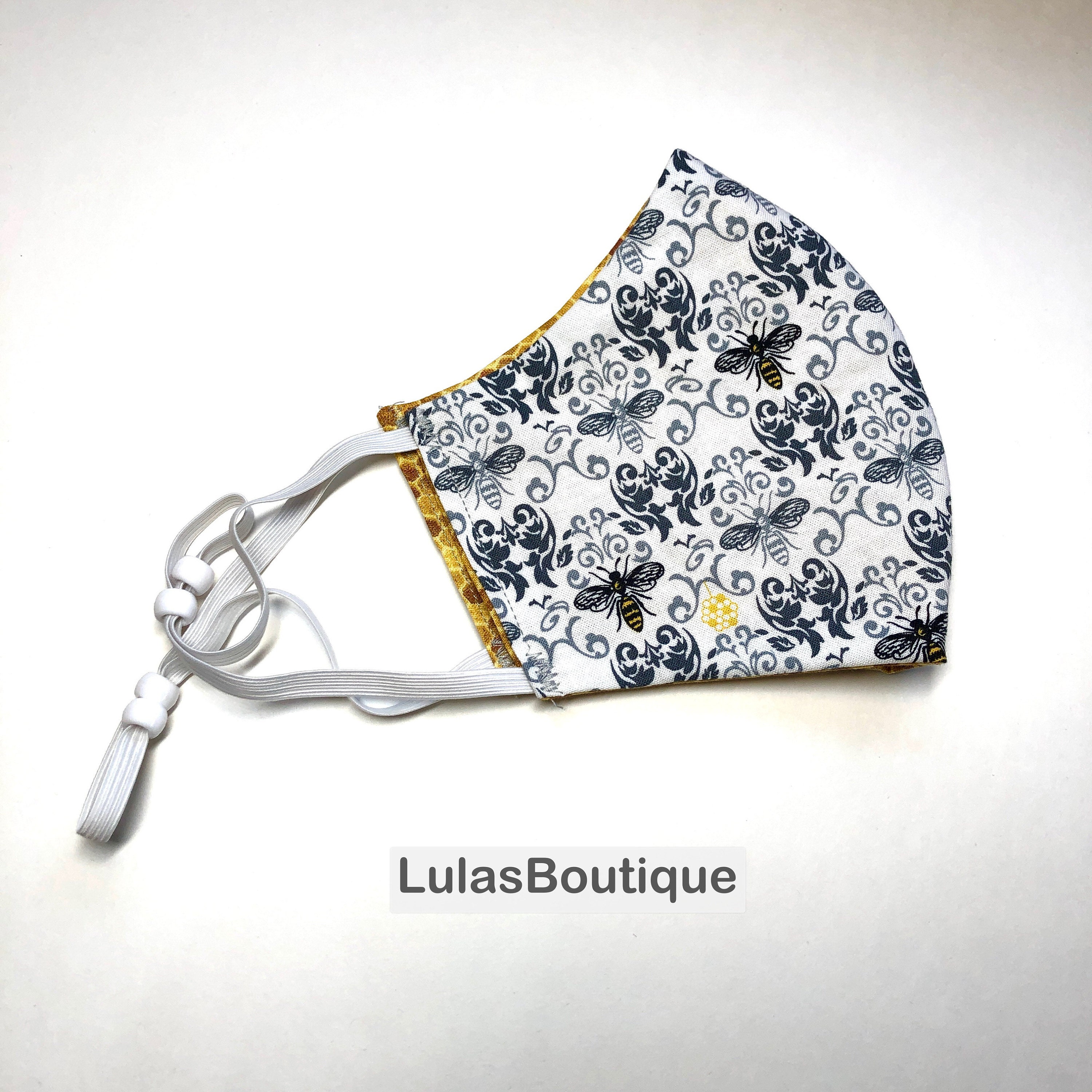 Thank you for reading about some of my favorites and check out my new collection of face masks here: Lulas Boutique Face Masks